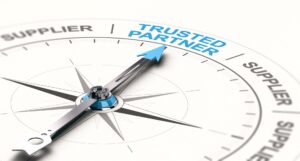 What We Offer
We provide you with a valuable outside-in perspective. We work closely with your team to carefully assess your current strategy, operations, and technology platforms and identify opportunities to transform your business. We can then provide you with a digital strategy, roadmap, partner recommendations, and sourcing options to achieve your vision.
How We Work with You
We focus our engagement to a few clients at a time, so you get quick results. You provide a committed and engaged team that wants to deliver fast and is empowered to succeed. We jointly assess and select strategic options to increase business value. We leverage the expertise of our partners to deliver innovative solutions tailored to your needs.
Our Partners
Our portfolio of technology partners delivers innovative software and services leveraging modern user experiences, secure cloud-based services, and artificial intelligence.  Our partners include emerging technology companies that are innovating, disrupting the status quo, and serving new markets.  We are connected with venture partners and continuously scanning the horizon for new trends and opportunities.
Our Values
We put our clients at the center of everything we do. We care deeply about your purpose. We take ownership and always deliver on our commitments. We strive for the highest quality and the best possible outcomes. We embrace an open and collaborative culture built on mutual trust and respect. We share our success with our community through service and philanthropy.
Our guiding principles are aligned with Lean Six Sigma:
Simplify to eliminate waste
Transform to increase value
Accelerate time to value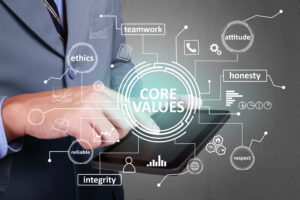 Why Highland Grove Partners?
Our founder, Dean Haacker, delivered over $3 billion in business value as a visionary leader for top companies in the high tech, consumer goods and financial services sectors. He has a track record of success on large-scale programs, transformations, turnarounds, acquisitions, sourcing and operations excellence using Agile, ITIL and Lean Six Sigma methodologies.